Our Mission
To champion and sustain high-quality, equity-centered principal preparation by engaging teams of principal preparation stakeholders in regular program self-assessment and continuous improvement planning.
History
Since 2004, with support from The Wallace Foundation, the Quality Measures™ Center at EDC (QM Center) has championed and supported excellence in the preparation of school principals. Building upon the inspiring vision and intellectual work of Quality Measures' founder, Dr. Cheryl King, the Quality Measures self-study toolkit synthesizes current research about how best to prepare school leaders. We frequently update the toolkit and its protocols (now in the 12th Edition) to reflect current research, best practice, and user feedback.
The QM Center engages teams of principal preparation program faculty and their district and state partners in conducting evidence-based self-assessments of program quality, using the toolkit as a guide. Self-study teams learn to use the Quality Measures tools and process to participate in group reflection, dialogue, and identification of areas for improvement. We facilitate collaborative professional learning focused on program improvement, and work with state education agencies to support high quality principal preparation at scale.
Quality Measures Historical Timeline
2004 – 2008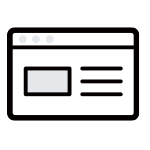 EDC develops the QM rubric
EDC first develops the Quality Measures principal preparation program self-study rubric based on Darling-Hammond et al.'s 2007 study, Preparing School Leaders for a Changing World
EDC beta tests QM rubric with programs in 12 states​
EDC adds Domain 6 Graduate Performance Outcomes​
2009 – 2016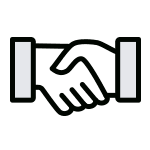 EDC develops the PEC
ELCC standards (2011) and PSEL standards (2015) published
EDC adds emphasis on program evidence to support self-assessments to the QM self-study rubric
EDC develops the Partnership Effectiveness Continuum (PEC), drawing on research base on effective partnerships (2014)
---
2017 – 2021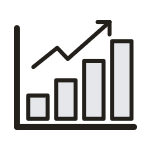 EDC develops the PRPC
EDC updates the QM rubric and publishes as 10th Edition Toolkit (2018)
EDC develops the Program Redesign Progress Continuum (PRPC) based on RAND's 2018 study, Launching a Redesign of University Principal Preparation Programs
EDC updates the QM Toolkit (11th Edition) incorporating research base on preparing equity-centered leaders (2021)
2022 – 2023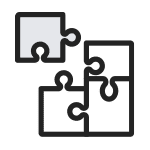 EDC updates all tools
EDC further updates the QM Toolkit (12th Edition) with findings from Darling-Hammond et al.'s 2022 study, Developing Effective Principals (2023)
EDC updates the PEC for use with Texas-based Principal Residency Program Partnerships (2023)
EDC updates the PRPC based on 2022 RAND study, Redesigning University Principal Prep Programs (2023)

"[What QM] has highlighted for us is the importance of the relationship between the educator preparation programs and their districts in building a pipeline… Instead of everybody being in their own silo we're now starting to blend a little bit more so that we can have authentic communication and start developing a common language between the [state agency, educator preparation programs, and school districts] and really working to support one another."

~ State representative, QM Texas, Spring 2021